You'll know from the moment you enter our front doors that families are welcome here, as Leisure Glen Post Acute Care Center is clean and bright, and staffed by credentialed professionals that are experts in rehabilitation and compassionate care. We encourage you to visit the rest of our site. Then contact us and schedule a tour. We look forward to your arrival.
We are committed to getting you "back to you". This is why we have a dedicated staff with a diverse background in multiple therapies.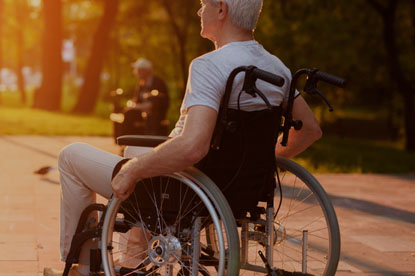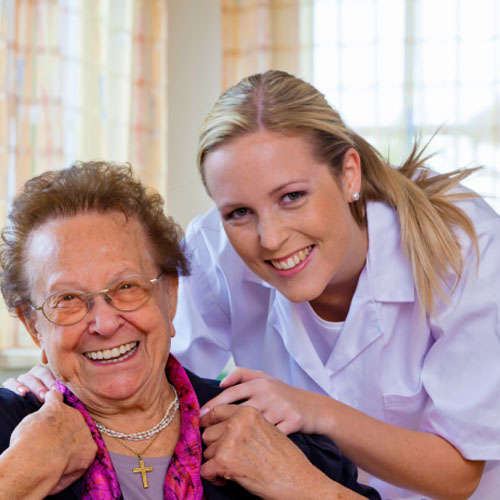 Services Provided On Site To Patients
Physical Therapy
Occupational Therapy
Speech/Language Pathology
24/7 Nursing care
Dietary Services
Dental Services
Diagnostic X-ray
Activities
Pharmacy
Clinical Laboratory Services
Physician Extender Services
Physician Services
Podiatry
Social Services
Housekeeping
Amenities and activities
In addition to specific therapies, we also offer enjoyable and convenient amenities, such as Wi-Fi, so if a family member needs internet access, it is always available. Should the patient want access to a computer, our activities room has a PC available, as well as numerous other activities to keep them engaged during their stay. We have a hair salon onsite, an outdoor garden and waterfall, and plenty of meeting places for patients to gather and socialize.
Part of feeling better is getting involved and staying engaged. Our Activities Director assures that there is never a dull moment at Leisure Glen Post Acute Care Center! Our patients are continually evaluated for their cognitive skill level, so every step of their therapy and rehabilitation is followed by appropriate activities, crafts, games, and outings
Rehabilitation
Our goal has always been clear — rehab to get people home. We want our patients to feel like themselves again, and practice a combination of therapies to assure success.
Once a patient is admitted, they'll meet with our Director of Rehabilitation who will evaluate their needs—and then determine which therapies they'll most benefit from: physical therapy, occupational therapy, speech therapy, or a combination of the three.
Physical Therapy
We have an excellent physical therapy staff with a diverse background in multiple therapies. Patients faced with challenges from surgery or accidents are treated with a focus on basic mobility first, then getting in and out of bed, high-level balance activities, and ambulation.
Physical Therapy can be helpful for those who have experienced the following:
Joint replacement
Bone fracture
Stroke
Unsteady/reduced balance
Generalized weakness
Occupational Therapy
By enabling our patients to perform meaningful and purposeful activities, we actively promote health.
We utilize treatments that develop, recover, or maintain the patients' activities of daily living. Our occupational therapists help patients with their basic motor functions, improve their ability to bathe and dress, and teach compensatory strategies for any loss in function. The goal of occupational therapy is to help patients have independent, productive, and satisfying lives.
Occupational therapy can be helpful for those who have experienced the following:
Joint replacement
Bone fracture
Stroke or other neurological disorders
Unsteady / reduced balance
Generalized weakness
Speech Therapy
Speech therapy is a part of recovery programs for many medical issues such as stroke or brain injury that affect speech and language.
All of our therapists are licensed and have extensive experience in their field. Speech therapy helps patients regain greater ability to communicate. They will also assess for dysphagia and improve a patient's ability to safely swallow.
We have the skills to help with the following:
Speech/articulation
Voice
Swallowing difficulties
Hearing
Auditory comprehension
Cognitive/dementia disorders